Landscapes and Still Lifes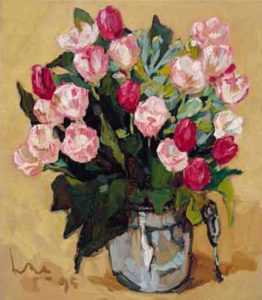 Due to Covid-19 het Blaauw Laaken Kunstkabinet applies a doorbell policy when visiting, and is also open by appointment.
Het Blaauw Laaken Kunstkabinet Heusden-Vesting
Located in the fortified town of Heusden "Het Blaauw Laaken Kunstkabinet", led by Gerrie Bol-Klinkenberg, has a reputation for exhibiting contemporary realistic and figurative painting and sculpture by Dutch and international artists. Drawing from an impressive stable of established and emerging artists, the art gallery is known for its intimate exhibitions. Many of the artists shown, are represented in public and private collections.
Bewaren
Bewaren